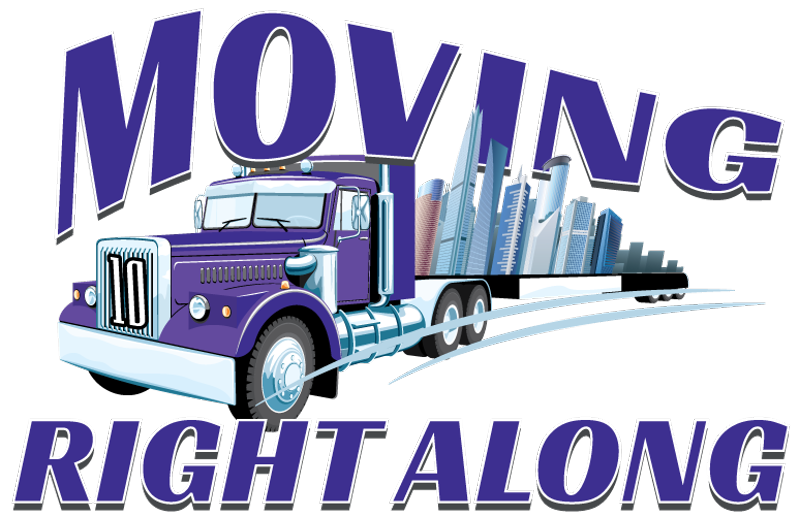 Company Procedures
Process and Duration
For non-binding estimates, time runs continuously from our arrival of the origin destination and ends once we stop working; billed in ¼ hour increments and rounded up. The actual cost of your move is contingent upon the actual time needed to complete plus any billable charges or fees. Time for each move will vary based on a variety of factors, including volume or dimensions of items moved, preparedness, stairs (up or down), and other circumstances that may cause a delay.
Deposits will only be refundable 72 hours prior to the move date.
Multiple trips may be necessary to complete the move. Under certain cases It may be necessary to occupy an additional service vehicle, such as for out-of-town moves.
We reserve the right to send extra men to complete a job if the job is more than what was described in the original assessment or if a job is running beyond 10 hours worked; which will be billed accordingly.
In the event of a mechanical breakdown during a relocation, we will only be responsible for making up lost time upon a mutually agreed date and time.
Service vehicle(s) will be parked in an area approved by the customer. However, the customer is responsible to obtain any permits or permissions necessary; and pay any costs to access this space. Customer will be liable for any consequences that may arise from this; including parking fines/fees, violations, towing costs, or damages to the truck.

Should we arrive at any location and a parking permit was not obtained, at our discretion may choose to accept this risk for a $100 risk fee, due upon arrival. Or, if declined by us, items will be returned to their original location and billed for the time worked.
Safety
Our immediate work zone can be a hazardous place where serious injuries can occur. MRA reserves the right to refuse service if the work area is occupied by any person, children, pets, or other service providers such as painters, carpenters, roofers, locksmiths, etc. Where it is not a safe scenario under which relocation services should be performed. Our company will not do anything that we feel is unsafe.
We reserve the right to cancel your move without being held liable, for any circumstances that may cause a threat or safety concern to any person, place, or thing to be moved. This includes questionable or illegal requests, unsafe road conditions, and any situation that may cause reasonable concern to us or the properties.
It is important that you notify us of heavy or cumbersome items (i.e. pool table, oversized armoires, refrigerators, freezers, gun safes, etc.).
Hazardous Conditions
MRA reserves the right to refuse work in the event that our movers arrive to hazardous health and safety conditions including but not limited to: fecal matter, urine, excessive animal hair and/or dander, excessive dust, mold or mildew, strong urine or musty odor(s), presence of rats/mice, roaches, fleas, bed bugs or other pest infestation, faulty steps or staircases, non-cleared pathways, floors or walkways, any situation deemed to be a risk to injury, domestic disputes or any violent activity presented upon the work site. In any of these situations, our moving team and our office reserves the right to cancel the job outright, consider a fair hazardous condition fee rather than refusing the job outright. Any hazardous condition fees may apply per mover and will be added to the total cost of the bill.
Our company will not work in unfloored attics. Ceiling damage and personal injury may result.
Our company will not move any items under pressure such as propane tanks, other flammables or hazardous material. Federal law forbids you to ship hazardous materials in your household goods boxes or luggage without informing your mover.
Risks of a Move
Moving Services creates certain risks to the customer's property and/or person. We highly recommend that you personally transport any items of significant value or worth.
Limited Liability
FLAT PANEL TV'S: All Televisions that fall under the description of flat panel (LED, LCD, Plasma) are extremely sensitive items and must be moved in the original factory packaging or an approved equivalent. Our company is not liable for any flat panel TV's that are not boxed and moved in the above manor. If a customer requests a flat panel TV to be moved without proper packaging he/she releases our company from any liability or any damage that may occur to the television during or after our services have ended.
SPECIAL/INSTALLED ITEMS: Our company shall in no way be responsible for the working condition of special items or certain equipment; including but not limited to: grandfather clocks, hydraulic sleep beds, cribs, grill/cooking equipment, or mechanical/electrical equipment (MCU/mechanical condition unknown).
We do not move pianos up or down full length stairs.
Our company shall not be responsible for damage to waterbeds or any subsequent damage.
Disconnect/Connect Appliances
All appliances, including but not limited to refrigerators, washers, dryers, ovens/stoves, ac units, etc. must be disconnected or unmounted prior to our arrival. Disconnection includes but is not limited to, water lines and gas lines. Many home appliances are coated with a thin metal for visual appeal and have an extreme affinity to dents and scratches. We wrap all appliances but are not responsible for minor dents/scratches that may occur. Our company will not be responsible for plumbing/electrical problems that occur before, during or after the appliance has been handled or moved.
INTERIOR RISKS. MRA shall not be held responsible for damages on customer's property or residence resulting from our services. Our company may use dollies or a hand truck(s) to facilitate removal or placement of appliances, etc., and damage that may result to soft floors, such as, but not limited to, indentation, scuff marks, etc., are not the responsibility of our company.
Interior Risks
INTERIOR RISKS. MRA shall not be held responsible for damages on customer's property or residence resulting from our services. Our company may use dollies or a hand truck(s) to facilitate removal or placement of appliances, etc., and damage that may result to soft floors, such as, but not limited to, indentation, scuff marks, etc., are not the responsibility of our company.
Liability is limited to $50.00 for damage to floors, walls, doors, and painted surfaces, if we cannot correct the situation ourselves. We reserve the right to attempt to mend damages to said areas first.
Exterior Risks
Driving over the lawn, sidewalk or other areas not suitable for a truck and may cause tire ruts, cracking of concrete, damage to plants/trees, damage to sprinklers and/or light fixtures, or in some cases, cause the truck to sink into the ground and become stuck. If this is requested, MRA is not responsible for any of the damages to the property, towing charges, and/or ticket charges that may occur, and those charges will be the responsibility of the customer due immediately upon receipt.
Pre-Existing Damages
Our company shall not be responsible for extended damages when moving items that have pre-existing damages, repaired, defects, deteriorated or have an inherent weakness. All items made of stone, concrete, porcelain, terracotta, clay, etc... may have internal/external chipping or cracking due to drying out, weathering, or plant growth. These cracks and/or chipping may not be visible and even with proper padding/care can still result in further damage.
Press-Board Furniture/Items
Press-board furniture is manufactured to be built and assembled once. The moving of press-board items in any way may cause joints to loosen and create a general weakness in the structure of the furniture. Wee-Move is not responsible for any damage that may occur to any press-board item in any way (joint weakness, chipping, scratching, denting, cracking, and/or complete collapse). We will not repair or replace these items if they are damaged by our services. These items are excluded from all moving claims or coverage.
Our company shall not be liable for "Ready to Assemble Furniture" made of engineered wood and paper laminate finish, due to the inherent risk and sub-standard structural integrity of this type of furniture.
We do not cover repair damages to press-board furniture such as Ikea brand items or lamp shades. Please pack these items carefully and mark them fragile. Your crew can do this for you as well. Just notify our staff so that your crew can arrive with the necessary materials.
Your service charges must be paid in full before the claims process can begin.
We do not cover cleaning costs to carpets or any other type of flooring. Please prepare for the mover's traffic as they come and go. If you need assistance with this, Lowes and other home hardware stores sell various materials to aid in safe floor covering.
We do estimates by phone, email and we are more than happy to visit your home. If you have done an estimate with us over the phone or by email, our estimate is only as good as the information that you have provided. Moving can be very hard to predict in certain situations, therefore, quotes and estimates are not promises and your quoted rate is NOT a flat rate or a promised rate. We do our very best and our staff are very skilled at gathering the necessary information and providing estimates that are often very accurate. However, we simply cannot see into the future, and there are many variables beyond our control, including all of the changes, alterations, and unpreparedness that you the customer often encounter the day of your move due to your own circumstances that are often beyond your own control, thus WE CANNOT GUARANTEE YOUR FINAL MOVING COSTS
Mover Damage Policy
While we have few claims, if you have paid a deposit to secure a date for services, you are automatically and legally acknowledging and accepting our service policies and damage conditions and waiver.
In addition to our waiver which is provided to each customer upon booking, please note the following:
We can only process damage claims and cover the cost of damages or repairs if we were present while the damage occurred and the issue was brought to the attention of your moving crew. You must also make contact with our office about the issue within 24 hours of your moving day to process a damage claim.
If your boxes have not been professionally packed by our crews, we cannot and will not under any circumstances, be held liable for breakages inside boxes. This is due to the fact that its impossible to adequately place responsibility for breakages.
If you choose to assist your movers with loading or unloading your truck, the source of any damages that may occur during transit becomes unclear and we will not be held liable. Please be sure to bring any issue or concern to the attention of your moving crew immediately. While we appreciate your help, our movers are professionals who have a specific skill set for ensuring your items don't get damaged during the relocation process. If you choose to help out, please be communicative with your crew about the best process for working together.
You have the right to cancel during inclement weather. If you choose to proceed and articles become damage due to weather, we are not responsible and will not honor damage claims based on weather damage.
Contact with our office needs to be made within 24 hours of the date in which your services commenced in order to make a damage claim. Please be aware that we do not replace articles automatically. We will contract for the repair for ONLY the damages that we are responsible for incurring. We encourage customers to utilize their homeowners insurance should they prefer an alternate avenue to rectifying damage issues.
Tipping Your Movers
You might be saying, "Tip?! What tip? Don't they get paid an hourly wage?"
Yes they do, and we are at the top of the pay rate for our movers, however, movers are included in the service industry and tipping is how one can show gratitude.
There is a reason that moving companies, Moving Right Along TX, provide such a valuable service. Moving is back-breaking work. Every day, our movers risk serious physical injury. They go home exhausted and sore, and then get up and do it all over again the next day. They work in the bitter cold, and they move in the hottest conditions when no one in their right mind should be away from an air conditioner. They do whatever you ask of them with a smile, and they push themselves to the limit to make sure your life's furnishings are kept safe and sound. If anyone deserves a tip, it's your movers.
Additionally, another wonderful gesture is offering them a drink or a snack. The movers live off of Gatorade in the summer. Protein rich snacks, fruits, and any other tasty treats make these guys happy.
Moving Tips: Four Ways to Make the Day Easier
Preparing for a move is a big task no matter what, but there are ways to simplify the effort. Here are four tips designed to help alleviate anxiety on moving day.
1. Use the Right Supplies
Consider what Real Simple calls "the professional mover's secret weapon"—regular ol' packing paper, specifically unprinted newsprint. Its benefits are threefold: it's recyclable (unlike newsprint), won't smear ink on your belongings (unlike regular newspaper), and can be crumpled up to pad almost anything (unlike bread). Professional movers also recommend taping boxes up with brown packing tape—masking tape and duct tape don't stick to cardboard as well. Masking tape is useful, however, for framed pictures. Tape an 'X' over the glass to lend it extra strength and prevent it from shattering if it does happen to break. Liquor stores are a good source for divided inserts, which can make transporting a variety of fragile objects easier.
2. Follow a Method
Be methodical about the way you pack and label your boxes with the room where they belong. Packing kitchen items in a separate box from bedroom items will speed up the process on both sides of the move. Experts also suggest marking boxes—on at least two sides—with a list of contents and a box number. As you pack, you can keep track of all your boxes by logging their box numbers in a spreadsheet, recording them in a notebook, or writing them on postcards and mailing them to the new house. That way, you can confirm as soon as you arrive that every box made it there, too.
3. Keep It Light
Some moving companies suggest keeping each box at a maximum of 50 pounds, but if your bathroom scale doesn't go up that high, just make sure you can lift every box with ease. To distribute the weight of each box evenly, place heavy items at the bottom and lighter ones on top—much like the way you should pack a grocery bag.
4. Hold On To the Essentials
At the end of the day, you'll be sitting on the floor of your living room, hungry and exhausted. The last thing you'll want to do is open Box #138 to get the forks. Put anything you think you'll need on that first night into a box or suitcase and carry it along with you. These must-haves could include paper plates, plastic cutlery, and napkins; pajamas and changes of clothes for the next day; or towels, bed linens, and toiletries. With all the essentials close at hand, you'll be sure to have freshly brushed teeth when your new neighbor stops by to bring you an apple pie and conduct the neighborhood halitosis inspection.